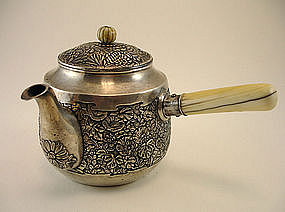 click for details
An impressive and fine silver craftsmanship of antique Japanese silver teapot kettle with repousse chrysanthemum and flowers motif, dated to the early Meiji period. The chrysanthemum motif on this tea kettle looks very identical to the chrysanthemum pattern on the Japanese silver coin of the early Meiji period. Overall condition is very good for its age except with a few very small dents.
It has the original ivory handle and ivory carving on the top of the lid...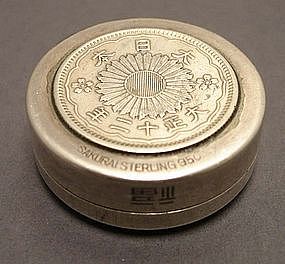 click for details
Japanese Silver Box with two Japanese silver coins. Circa 1923.
Very good condition.