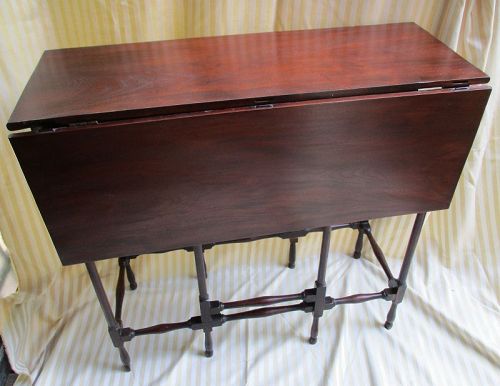 click for details
A very high quality mahogany drop leaf table with turned legs and stretchers with a shaped apron at either end. The three boards, one for the top and one for each leaf are well matched single boards. Excellent proportion and a nice small size. 27 ½ tall X 28 ¾ long X 11 ½ wide in inches. With the leaves up 31 ½ inches wide.
Condition; minor repairs including the replacement of one of the feet. There is an old breakout at one of the joints...
A very well made and unusual cradle with supports for hanging. The design elements suggest a big city cabinet maker, the classical Greek key and lyre, the Gothic piercing at the top and the Japanese design influence on the supports would be from a cabinetmaker in a major city...