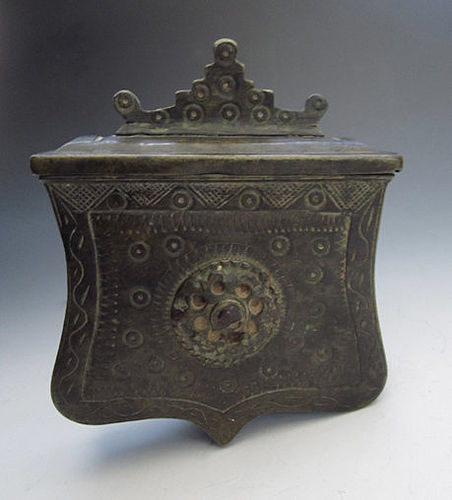 Himalayan Tibetan Portable Flintlock Container
---
Beautiful and Unusual antique Himalayan / Tibetan portable small metal box fronted with an inlaid "Wheel of Dharma" and with a hinged top lid surmounted with a shaped crest, the back with a metal belt loop. Used as a flintlock container to store black powder for a Matchlock Rifle.
Age: Early 19th Century
Size: 3.875" length x 4.50" height x 1.3125" width.
Similar Items from this seller