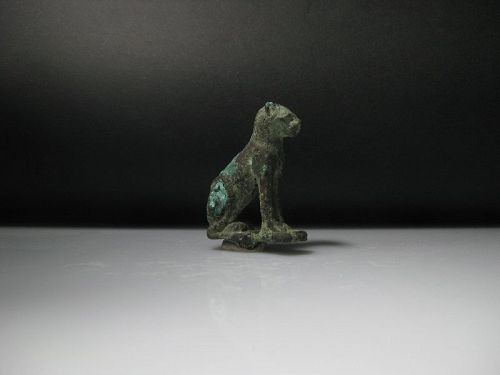 click for details
This is a nice ancient Egyptian bronze cat. It is a rare representation of a
sitting cat, because the tail is around her thigh, normally the tail is lying beside her.
In the MMA is a crouching cat (66.123.2) who has also the tail around her thigh.
Date: Egypt, Late Period, ca. 664 - 332 B.C.
Material: Bronze
Size: ca. 4,6 cm; c. 1.85 inches
Condition: see pictures
Provenance: Deaccessioned from a museum in Omaha, Nebraska (USA), about ca...