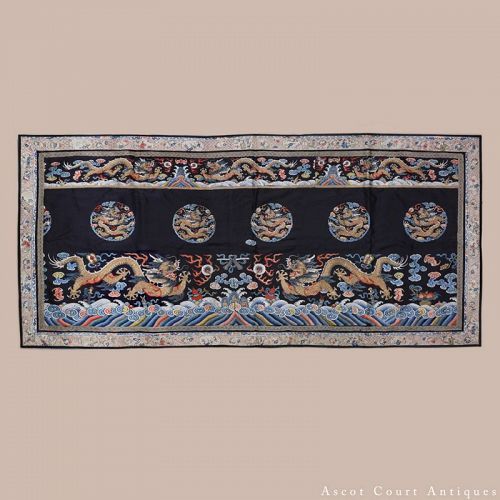 click for details
19th century
Late Qing Dynasty
Silk and gold-foiled threads
Width: 127 cm / 50 in
Length: 62.5 cm / 24.6 in
From a Pennsylvania estate

A large 127 x 62.5 cm silk panel created from fabric originally intended for a chaofu court robe. The five-clawed dragons were created entirely from silk threads covered with gold foil, which couldn't be sewn through the fabric, so they were instead tacked down via a technique called 'couching'...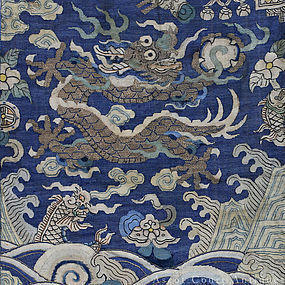 click for details
Early 19th century
Jiaqing - Daoguang Period, Qing Dynasty
Woven silk
Length: 163.4 cm / 64.3 in, Width: 82 cm / 32.3 in
From the estate of Mrs. Joseph E. (Catherine Abbot) Johnson, of Lynchburg VA. This banner was brought back from a 1917 business trip to China by Mr...