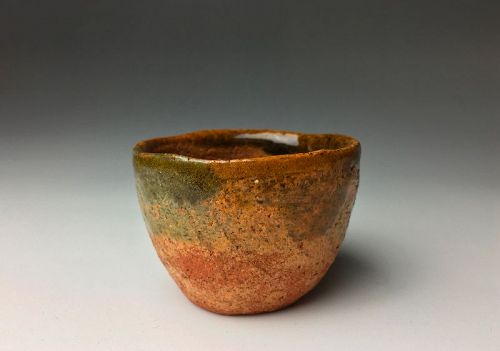 Guinomi by Ohi Chozaemon IX
---
Offers Welcome!


A superb example of the sheer beauty of Ohi ware concentrated in this guinomi (sake cup); a show of mastery by the ninth Ohi Chozaemon (1901-1986), from the distinguished lineage of potters from Kanazawa.
Kindly inquire if you have some questions.
The guinomi is in very good condition and bears the Chozaemon seal.
Dimensions: 5.9 x 4.2 cm (2.4 x 1.7 in)
Kindly read our Sales policy.

More pictures available on demand.
Worldwide shipping: EMS (with insurance and tracking) $22

Nous pouvons également répondre en français.