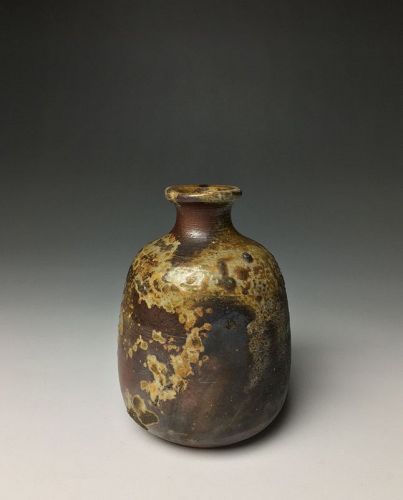 Bizen Tokkuri by Isezaki Mitsuru
---
A tokkuri (sake pouring flask) from the Bizen pottery tradition, made by recognized potter Isezaki Mitsuru (b. 1934) from the illustrious family of Bizen potters.
More pictures and information coming soon.
Kindly inquire if you have some questions.
The tokkuri is in perfect condition. It is signed and will be shipped in a signed wooden box.
Dimensions: 8.5 x 12.4 cm (3.4 x 4.9 in)
Kindly read our Sales policy.

More pictures available on demand.
Worldwide shipping: EMS (with insurance and tracking) $41

Nous pouvons également répondre en français.