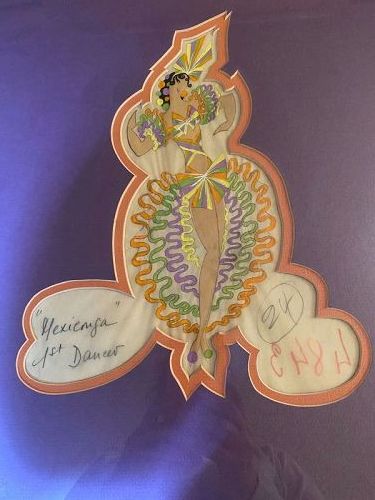 Framed Erte Gouache on Paper( Letter of Authenticity Charles LeMaire)
---

Please refer to our stock # 3 when inquiring.
The frame measures 18" wide and 22" tall.

The drawing gouache measures 9 1/4" wide and 12" tall.

This comes with a provenance letter dated 1992 which goes into detail .

This Gouache on tissue paper is from the estate of Charles LeMaire who designed for Flo Zigfield & Oscar Hammerstein.

Erte and LeMaire were good friends and worked together.

Please see the letter certifying this piece in the photo .

This gouache is from LeMaire's estate.