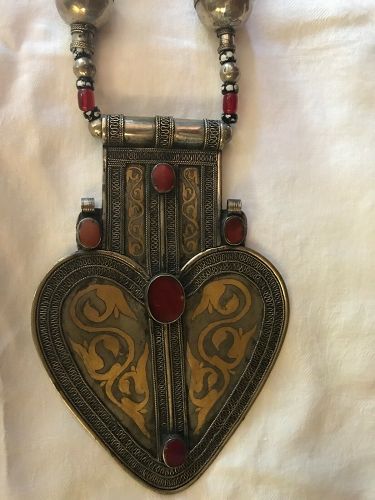 Antique Turkmen Silver & Carnelian Asyk Pendant Breastplate Necklace
---

Please refer to our stock # 34 when inquiring.
This necklace measures 24 1/2" long.

The breastplate measures 9" by 6".

The large beads measure 2 1/2" long and the smaller silver beads measure 1" long.

The heart shape breastplate is probably late 19th century or earlier 20th century.

The necklace and breastplate are silver but the purity is unknown.

There is carnelian and a gold wash on the breastplate /pendant.

The necklace part may have been restrung at one point.

This is an antique Turkman Asyk pendant.