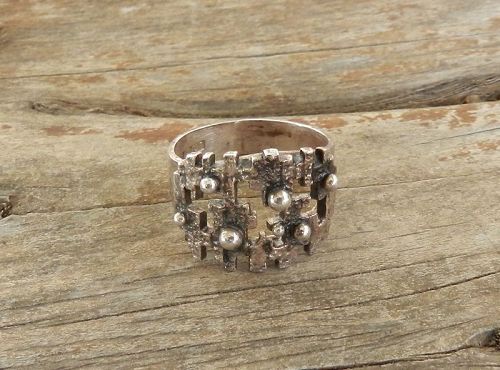 click for details
A vintage modernist sterling silver ring in a size 7 1/4 signed with either the mark for Kultateollisuus Ky or Kultaseppa Salovaara. May have been designed by Jorma Laine.
Also has the Crown, 925, the town mark for Turku and U7 for 1973. The maker's mark is partially struck so hard to read.
Has a bark like texture in the front with openings and balls of various sizes.
In very nice condition, has some tarnish.
Very unusual.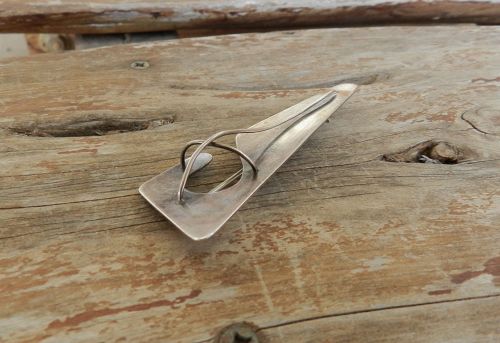 click for details
A mid century modernist three dimensional sterling silver brooch in the shape of an abstract cello. Very similar to the iconic Paul Lobel design. Unsigned.
Measures 3 1/4" long and 1 1/8" at the widest. Has a rollover safety clasp that holds securely. Well constructed. Has some minor surface scratches and some tarnish.
Fine design.