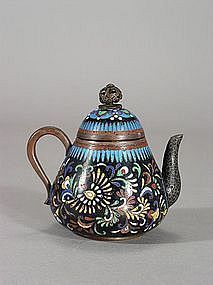 click for details
Enamel on copper, ca. late 1800s.
Although this item could have been used as a sauce pot, it was probably intended for replenishing water for grinding ink on a calligrapher's ink stone The interior and base are both enameled.
Good condition, no dents or losses however there is some characteristic pitting to the enamel.
Height: 3 ¾ in.